Food
Alert  System
Real time alert system about  information on product withdrawal or recall from the market
Food alert system allows you to get all the information about warnings about food, feed and about objects and materials that come into direct contact with food, and are on the respective local, national or international market.
Android and iOS application providing consumers with information on product withdrawal or recall from the supply chain 24 /7/365  if there is a risk or danger to human and animal health or may adversely affect the environment, and are on the market for the duration.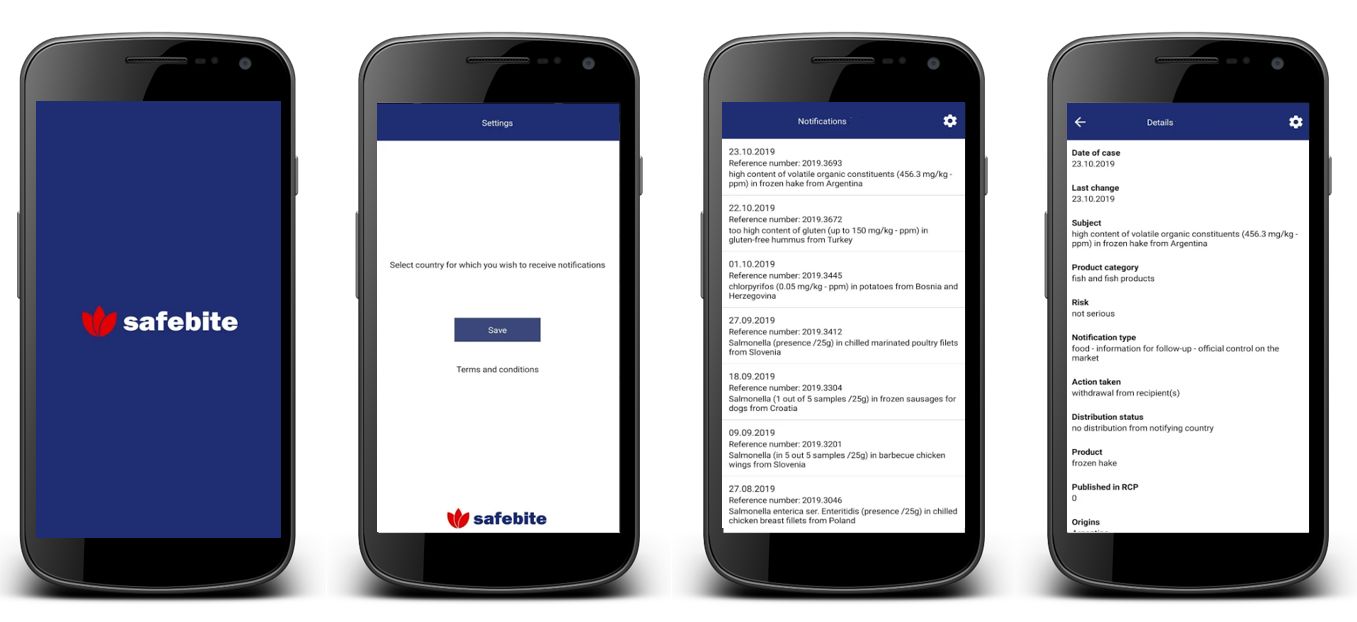 By using our system consumers can find out if there is a product on the market with a reasonable suspicion that could endanger their health.
All products placed on the market must be healthy.
How do I best understand the information labeled on food, did I buy the right food ?
Does the purchased product endanger health ?
Only a conscious and educated consumer can react quickly when risks to the health of consumers are discovered in the food chain.
Communication with consumers is key to check in real time if they may have bought a defective product.