Trakkey
Central Repository
Enterprise central repository for aggregation of traceability events
Trakkey central repository allows aggregation of all traceability events from multiple supply chain participants at central level using global messaging standards, such as GS1 EPCIS and aftwerwards selective dissemination of required data and / or reports.
Android and iOS applications allow supply chain partners to interact via mobile with the centralized system and exchange required supply chain events.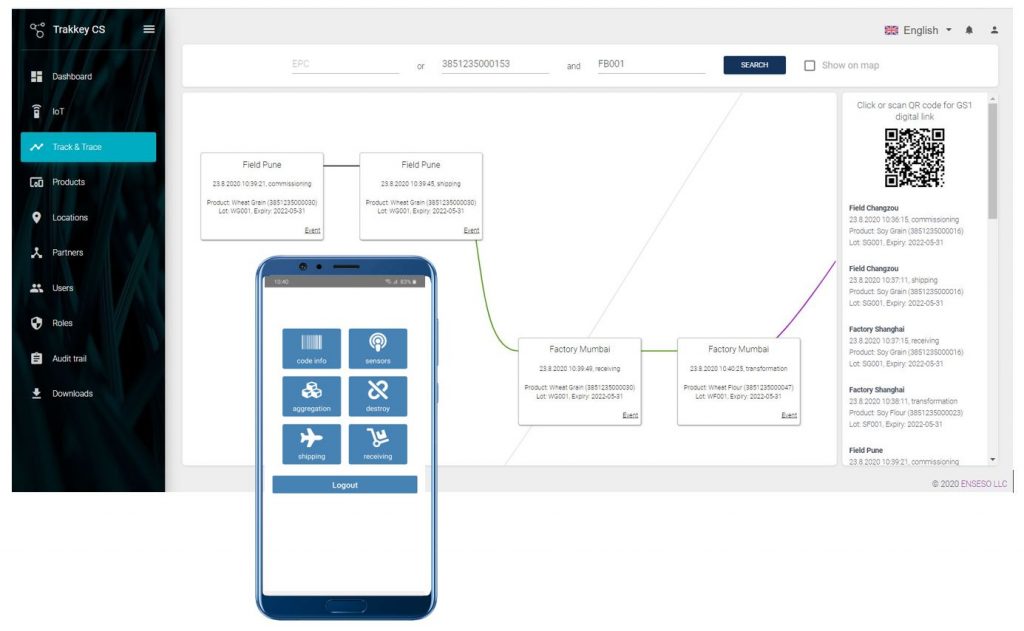 GS1 EPCIS 1.2 compatible API
simplified proprietary API
mobile API
GS1 digital link feature
strong user / role permission system
detailed audit trail
rich reporting system
event geolocation visualisation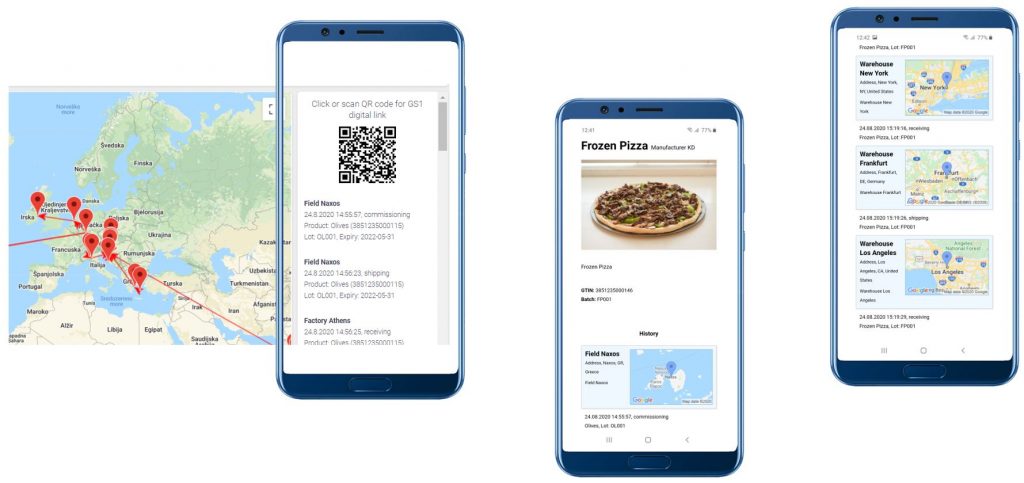 Real time provenance information provision to consumers using proprietary mobile application or standard GS1 digital link format.